We are a specialized dome painting contractor service...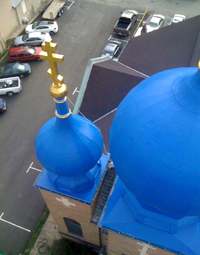 CIS Steeplejack's church dome painting contractor services has been committed to providing quality workmanship and steeple jack services "Nationwide" for over 25 years. We continue to retain highly skilled individuals who are routinely educated in safe, efficient and proper methods and techniques. A hand picked crew of master riggers, professional experienced tradesmen will remain on site to see your project thru from start to finish. We are a knowledgeable team with many years of experience.
Church and Cathedral domes come in all shapes and sizes as well as different heights and obsticals. We provide quality exterior finishes after thouroughly prepping each architectural sound surface to be painted. Access to domes can be demanding as the structure may not be sufficient enough to hold the weight of multiple riggs, tools and technicians.
We have multiple accounts with national well known rental service companies through out the united states. If and when we may need a piece of equipment and or scaffolding these services are readily available. CIS is certified and trained to take on any type of situation.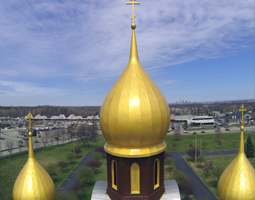 Some of our cathedral dome restoration services include but are not limted too; High Quality Exterior / Interior Coatings, Marine and Automotive Finishes; Clear & UV Protective Coatings; Decorative Painting, Metal Flake & Metallic Finishes; Gold Finishes and Gold Leaf & Gilding; Caulking and Sealing.

Feel Free To Call Us Today: 330.461.6251 or click the button below to learn more about our services!
We look forward to working with you.Thanking you in advance.
CIS Steeplejack LLC, Family & Team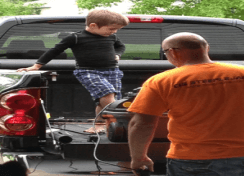 Website: www.cissteeplejack.com | Email: info@cissteeplejack.com or info@steepleusa.com
Our dome painting company has provided steeple restoration, roofing, painting nationwide for over 25 years. We are fully insured and bonded for all states including but not limited too; alabama al, alaska ak, arizona az, arkansas ar, colorado co, connecticut ct, delaware de, florida fl, georgia ga, idaho id, illinois il, indiana in, iowa ia, kansas ks, kentucky ky, louisiana la, maryland md, massachusetts ma, michigan mi, minnesota mn, mississippi ms, missouri mo, new hampshire nh, new jersey nj, new mexico nm, new york ny, north carolina nc, north dakota nd, ohio oh, oklahoma oK, pennsylvania pa, rhode island ri, south carolina sc, south dakota sd, tennessee tn, texas tx, virginia va, washington wa, west virginia wv, wisconsin wi, birmingham, montgomery, mobile, little rock, fort smith, denver, bridgeport, new haven, wilmington, jacksonville, miami, tampa, st. petersburg, orlando, tallahassee, atlanta, augusta, columbus, boise, chicago, rockford, springfield, indianapolis, fort wayne, evansville, south Bend, des moines, cedar rapids, davenport, kansas city, louisville, lexington, bowling green, new orleans, baton rouge, shreveport, baltimore, columbia, boston, detroit, grand rapids, warren, ann arbor, lansing, minneapolis, saint paul, jackson, gulfport, kansas city, saint louis, manchester, newark, jersey city, paterson, albuquerque, roswell, buffalo, rochester, syracuse, albany, charlotte, raleigh, greensboro, fargo, bismarck, columbus, cleveland, cincinnati, toledo, akron, oklahoma city, philadelphia, pittsburgh, allentown, erie, reading, harrisburg, providence, warwick, columbia, charleston, north charleston, mount Pleasant, Rock Hill, memphis, nashville, knoxville, chattanooga, clarksville, houston, san antonio, dallas, fort worth, virginia, virginia beach, norfolk, newport news, seattle, spokane, charleston, wheeling, milwaukee, madison, green bay
As a matter of fact..
1. The construction of the first technically advanced true domes began in the Roman Architectural Revolution, when they were frequently used by the Romans to shape large interior spaces of temples and public buildings, such as the Pantheon.
2. A steeple in architecture is a tall tower on a building, topped by a spire and often incorporating a belfry and other components.
3. Clock towers were not a part of Christian churches until about AD 600, when they were adapted from military watchtowers.
4. Painting is the practice of applying paint, pigment, color or other medium to a surface (support base).
5. The term painting is also used outside of art as a common trade among craftsmen and builders.
6. Caulk can refer either to the caulking substance or to the process of applying it. Caulking as a term has spread to the building trade, meaning the activity of closing up joints and gaps in buildings.
We Are Fully Insured and Bonded in all 50 States!